Experience matters
WE'VE BEEN INVOLVED IN CITY GAMES AND RELATED FORMS TEAM BUILDING SINCE 2009.
---
W e started our company in Warsaw where we made our first 200 street games. We've built our experience, brand and a great team of guides, explorers and city enthusiasts.
Every single game is a unique scenario that we create, modify and optimize to your specific needs. This is how we've developed our wide panoply of scenarios, ready to serve as a fresh inspiration for your project.
H ow did it come about? In 2009 Rafał, the founding father, was then a freshly graduated city planner with an ambition of starting a brand new niche business in his area. He started to root around and dig deeper into Warsaw, and eureka! It is Warsaw, its unbelievable history, flavours and oddities that became the passion of his life. Rafał is then a passionate Warsaw guide and planner in one!
Currently our team is made up of original and experienced guides who will share their knowledge and passion for Poland far from classical sightseeing monotony!
Philosophy and methodology of our city games are focused on offering you maximum authentic experience of Polish cities through a set of exciting and inspiring activities. Ready for your adventure in Wrocław, Gdańsk, Katowice, Toruń, Łódź, Poznań or Kraków? Call us!
Our office team
4 SMART HEADS ARE BETTER THAN ONE
---
Z uzia is really multi-talented: a Japanese language specialist and a keen psychologist in one. Definitely, she has the best handle on the initial design phase that looks more like jigsaw with details and complexities.. Rafał is a keen city planner, just born to devise optimal schedules and itineraries so that our games make best use of time and content. Konrad in turn will incessantly search for new inspiring locations, sceneries and characters to fill body of the game with spirit of place. Paulina is then digging into social media and local communities in her quest for unique and authentic flavours of today's Poland in our games. Our permanent office team cooperate with more than 20 professional and passionate guides, explorers, actors and animators just ready to take up new challenge, this time with your game scenario!
Our Clients
---
Most of our clients are private companies, public institutions and event agencies from around the world.We've already worked for: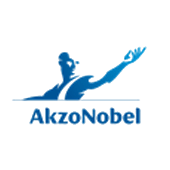 (+48) 511 048 448
---
Call us to talk about your city game in Poland!
---